Seat Wall, Crotona Park, Bronx, NY
All of the designs in the seat wall / fountain are adapted from designs of the Delaware People, who were the original inhabitants of the area that is now the Bronx.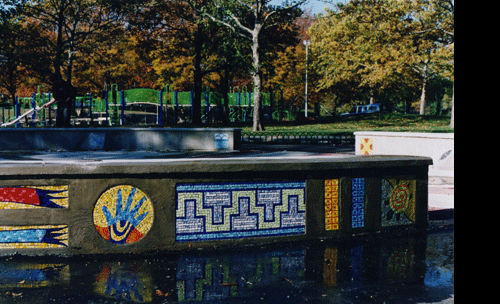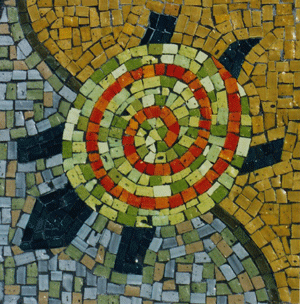 An example would be this design

taken from a wampum belt given in a peace treaty with the white man. The Native Americans believed that the green area that criss-crosses the belt guaranteed them the right to walk across the land they had given over to the white man. The purple gray color is the color of the beads that were made from oyster shells.